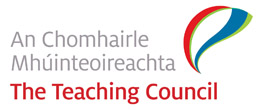 Voting for the election of teachers to the Teaching Council opened today, Monday, 22 February and will close at noon on Wednesday, 9 March. The election is to fill the places of 16 teachers on the 37-member Teaching Council, whose current term of office comes to an end in March 2016.
The Council believes that this is an important opportunity to help lead the development of national policy as it relates to teaching and learning, and regulation of the teaching profession and that the successful teacher candidates will be in a position to make a significant contribution to this.
After the difficulties with the postal ballot last time round in 2011, the Teaching Council have this time opted for an online election, in order to make it quick and easy for teachers to cast their vote. After a dismal turnout in 2011 of less than 10% across all categories, it is hoped that the online ballot will encourage more teachers to engage with the electoral process. Teachers can vote on any device – PC, laptop, tablet or smartphone.
Electorate
The Electoral Roll, the list of registered teachers who may vote in the election, was finalised on 30 September 2015. Any teacher registered on that date is entitled to vote.
How to Vote
A letter and email should have been received by all registered teachers containing information about how to vote online. Both the letter and email include the same two personal security codes which are needed to log in to vote. They also contain a link to the voting facility. When you visit the Teaching Council website on www.teachingcouncil.ie you will find a "Vote Now" button. You use the security codes to gain access to the ballot. The site then lets you know what panels you are eligible to vote on. Voting is quick and easy.
Ballot Results
The results of the election will be announced as soon as possible after the election has closed on Wednesday March 9th. The new Council will be formally appointed by the new Minister for Education and Skills at the end of March.