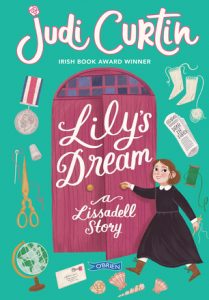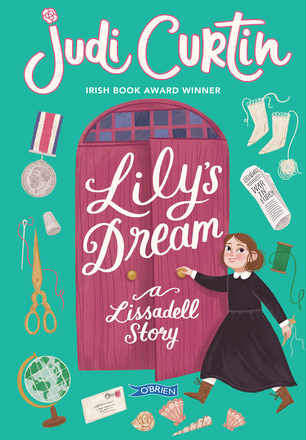 "Lily's Dream – A Lissadell Story" is about Lily and her best friends Maeve de Markievicz, Nellie, Nellie's sister Johanna and Harry. Lily felt lucky to have a job as a housemaid in Lissadell, but she always dreamed about becoming a teacher. Lily was also very good at knitting and sewing.
So she helped out at a sewing school on Fridays. When Lily heard about a show that was happening she entered with a lovely blue blouse that she made for her mother. Harry and Johanna fell madly in love, but when a war started between Belgium and Germany, Harry left to fight in the war because Harry was a very kind-hearted man and it was the right thing to do.
Soon it was Lily's birthday. Even though Johanna and Nellie were still very upset about Harry leaving, they still tried to be happy for Lily's day. Lily got a lovely shawl for her birthday that her mother made. When Lily went to show Maeve, Maeve looked as if she didn't care but really Maeve was jealous because her mother would never make her anything.
Lily got upset and started to avoid Maeve. Lily's desire to become a teacher sort of came true when Lady Mary asked her to teach Michael and Hugh who were her sons but this was just for a little while. Harry sent many letters one of them was about the Christmas truce and this made Lily want to make up with Maeve. It all ends great when Harry came back though many thought he was dead, and Lily will never give up on her dream.
I absolutely loved Lily's Dream. Judy Curtin is my favourite author and this is one of my favourite books. It really makes you think about how life has changed since 1914. I would recommend this book for nine to thirteen year olds.
by Aoife, 4th class, Timoleague National School, Timoleague, Bandon, Co. Cork.
"Lily's Dream – A Lissadell Story" by Judi Curtin, published by O'Brien Press, is on sale now for €9.99 (P/B).
Disclaimer: This book was provided by the publisher, O'Brien Press, free of charge to Seomra Ranga for the purposes of this review