We've teamed up again with Poolbeg Press to bring you another great competition. Poolbeg has published three great historical children's novels set around a significant period in Irish history: The Easter Rising, The War of Independence and the Civil War. The events in the books are told through the eyes of school-aged children.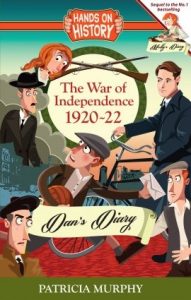 Poolbeg Press has given us a set of the three novels in this series as a prize for this competition. To be in with a chance to win the set of three historical novels for yourself or your school, simply fill in the form below with your details and answer to the simple question. You simply have to order the events as they happened in history. All entries for the competition must be in by 5pm Wednesday September 13th. Only one entry per teacher is permitted. The winner will be selected on Twitter (@seomraranga) after this time.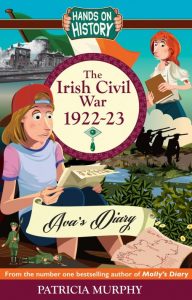 Please make sure that you give a contact email address that you can be contacted on immediately after the competition as teachers have previously forfeited prizes by not answering their emails promptly! Again, many thanks to the team at Poolbeg Press for generously sponsoring the prizes for this competition. Go n-éirí an t-adh libh!
Disclaimer: The book prizes were provided by the publisher, Poolbeg Press, free of charge to Seomra Ranga for the purposes of this competition.