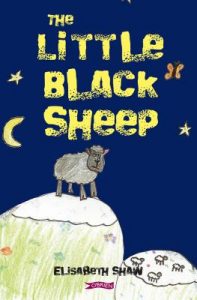 I reviewed "The Little Black Sheep" by Elizabeth Shaw. I enjoyed reading it very much. It would appeal to children in First and Second class. It might be a bit easy for older children – it didn't take me long to read it. It was an interesting story and the illustrations stood out and added to the story. I found it easy to read.
The little black sheep is the main character in the story. The little black sheep and the bossy sheepdog, Polo, do not get along very well. My favourite part was when a snowstorm came, the little black sheep became a hero. This gives the farmer an idea. I think that the main message of the story is that diversity is a good thing.
By Mia (aged 8), St. Patrick's Loreto Primary School, Bray, Co. Wicklow.
Disclaimer: The book was provided by the publisher, O'Brien Press, free of charge to Seomra Ranga for the purposes of this review