Adobe Spark is a free web and iOS mobile app for the creation of images, animated videos and web pages. With little skill involved, the app allows the user to create professional-looking content that can be shared online or through social networks.
The app is template driven, which means that the user just has to play around with different templates, add text, change fonts and add images from the huge image bank of professional-looking images or you can add one of your own images.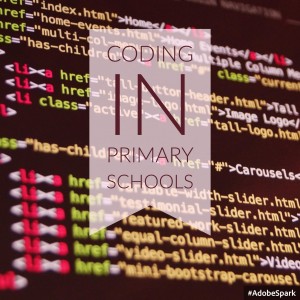 I've been using Adobe Spark for a few months, mainly for the creation of images for the website and for other projects. When creating images, you can choose from sizes suitable for Instagram, Facebook, Twitter or images suitable as posters or slides. After entering your text and using the different available templates, you can choose to directly share the image on your chosen Social Media network or you can download the image and share it as you wish later.
If you have an iOS device, you can download the app from the app store and create your content through the app. The great thing about this is that you can create an image on your PC and have it available to you through the app and vice versa. After creating your image, you can revisit it later and re-edit it either on PC or on the app.
While I have only explored Adobe Spark for the creation of images, there's lots more to explore in the creation of web pages and videos. This free app has a lot to offer teachers for the creation of educational content for a school website, school social media networks or for the creation of signs and posters. Check out the Adobe Spark website for further information.