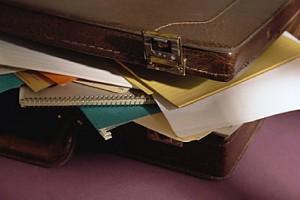 With the General Election less than a week away, it's time to focus our minds on who to vote for, and, as teachers, which party/grouping/independent best meets the needs of Education for the next five years.
While a recent opinion poll on The Journal website demonstrated that the general public mentioned Education well down the list of priorities in terms of election issues (behind the Economy, Health, Other and Housing), teachers will be well aware that there are many issues pertaining to education that we would like to see a solution to in the lifetime of the next Dáil.
With that in mind, and as the saying goes, "Knowledge is Power", here are links to the Education Policies of all the main political parties/groupings. They may assist teachers in making their minds up about who to vote for on February 26th.
Standing Up For Education – Labour Party
Sinn Féin – General Election Manifesto p.47
Securing the Future – Fianna Fáil
Fine Gael – General Election Manifesto p.47
Renua Ireland – General Election Manifesto p53
Cherishing Children Equally – Social Democrats (policy to be launched on Monday)
Education Policy – People Before Profit
Education Policy – Green Party