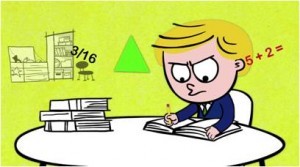 The Irish Childhood Bereavement Network (ICBN) has just published a new resource for primary teachers on how to support a bereaved child in the classroom setting. "Listen With Eyes, Ears and Heart" is an online resource, which aims to empower primary teachers to support a pupil in their class following a death of someone in their lives.
Research by the ESRI (Growing up in Ireland) demonstrates that 2.2% of nine year olds have lost a parent, 1.1% a sibling, 7% an aunt or uncle and 6% a close friend. By the age of nine, 28% of Irish children have lost a grandparent. This means that there are children in classrooms all over the country experiencing bereavement on a daily basis.
ICBN advisory group member and National Director of Rainbows Ireland, Anne Staunton, said the organisation often receives calls from teachers seeking advice on the best way to handle a child's bereavement.
"The reality is that there are many bereaved children in classrooms all over Ireland. We get many calls from teachers who feel they don't know what to say to the child and are afraid they will do more harm than good. This resource is to help them in that moment and to enable them to support a bereaved pupil in their class. Children are with their teacher for a long period during the day and the teacher can be a positive influence for that child during a difficult time."
The resource consists of a four-minute animated movie (which is embedded below) and some supplementary e-learning material with practical information for teachers on how to deal with childhood bereavement in the classroom. The animation provides six simple pieces of advice for teachers:
Acknowledge what happened
Ask the child how you can help
Be flexible and understanding
Create a supportive environment
Maintain routine
Listen with eyes, ears and heart
This new online resource for primary teachers can be viewed HERE