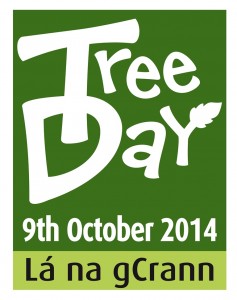 The Tree Council of Ireland, supported by Tetra Pak, is calling on primary schools around Ireland to plant a tree to mark Tree Day 2014 on Thursday 9th October. As part of this year's campaign, themed 'What Can We Learn About Trees?' or 'Cad Is Féidir Linn A Fhoghlaim Faoi Chrainn?', over 1,000 alder trees will be made available for primary schools through the Tree Day website, to help teach children about the importance of planting trees.
Tree Day is one day in the primary school curriculum when school children are encouraged to put down their books and go outside to learn about nature. Many schools also take the opportunity to participate in guided woodland walks at various locations throughout the country, enabling children to connect directly with the environment.
Through this year's campaign, children will learn about seven native trees (Hawthorn, Willow, Oak, Holly, Scots Pine, Yew, Alder) and the benefits and personalities of those trees. To coincide with the campaign each tree will feature on the back of Tetra Pak cartons of Avonmore School Milk with seven bespoke, fun illustrations.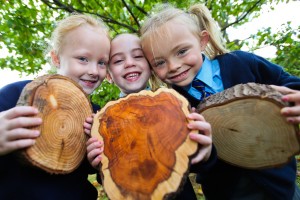 The official Tree Day website and primary school resource, guided by its mascot Sammy Squirrel, also features interactive, curriculum-based lessons for the classroom in both Irish and English. It includes Tree Day school projects, poster downloads, word games, colouring pages and provides a host of other information for schools and families on woodland walks, tips for helping the environment, a guide to Our Native Trees, simple instructions for growing a tree in a school milk carton, and much more.
Speaking about the launch, Kevin Hutchinson, President of the Tree Council of Ireland said:
"The Tree Council of Ireland is delighted to announce Tree Day 2014 is supported again by Tetra Pak. Each year, we speak to teachers to make sure that we are still delivering Tree Day in the best way possible. This year, we are very excited about offering schools the opportunity to get even more involved by planting their own Alder Tree allowing them to part-take in such a tangible and meaningful way. We look forward to another successful and exciting Tree Day with primary schools nationwide."
Commenting on Tetra Pak's support of Tree Day, Deborah Ryan, Marketing Manager for Tetra Pak Ireland said:
"We're excited about this year's focus of our seven native trees which will be appearing on Tetra Pak cartons of Avonmore school milk going into primary schools across the country. Tetra Pak cartons are mainly made from a renewable resource, wood, and come from well managed forests where trees are harvested and re-grown. Ensuring that children understand the importance of renewable resources, sustainable forestry and recycling is very close to our hearts."
The Tree Council of Ireland is proud to continue this important aspect of environmental education and is urging teachers to get involved and celebrate Tree Day on Thursday 9th October.