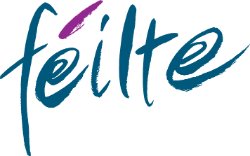 This year, in celebration of World Teachers' Day on October 5th, the Teaching Council will host FÉILTE, the Festival of Education in Learning and Teaching Excellence, at the Royal Hospital Kilmainham, Dublin. FÉILTE aims to promote and celebrate innovation in teaching by showcasing the work of practising teachers who are involved in innovative learning projects.
The day will offer a canvas on which teachers can paint the story of their own innovative professional practice. It will offer a learning space for all in which they can explore, discuss and celebrate the work of a teacher. The day will begin with an address by Fintan O'Toole, columnist and editor. Attendees can then visit over 30 showcases of innovative teaching projects, the majority of which will be presented by practising teachers. The day will end with a panel discussion hosted by Aoibhinn NÍ Shúilleabháin and a performance by the National Children's Choir. 
Attendance at this event will be by ticket only. An application form for this event will be sent to teachers by email on September 2nd. All applications received by the application deadline (yet to be determined) will be entered into a lottery. Confirmation of places will then be emailed to the successful applicants, along with more information about the event.