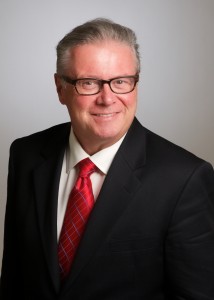 Seomra Ranga is delighted to announce that Dr. Seán Rowland, President of Hibernia College, has kindly agreed to be the next subject in our interview series.
Background
Dr. Seán Rowland, was born in Castlebar, County Mayo. Having attended St. Patrick's College in Dublin, he taught at primary school level for five years before travelling to the US to attend Boston College. Here he was awarded a Masters Degree in Curriculum, Instruction and Administration. He then pursued and completed his Ph.D. in Curriculum Instruction and Administration (CIA) with a focus on educational finance within the CIA programme. Dr. Rowland also holds a Masters Degree in Public Administration from the Kennedy School of Government at Harvard University.
In 2000, Dr. Rowland brought together his colleagues from the corporate, education and technological communities to create Hibernia College, Ireland's first and only, accredited online third-level institution. In 2003, the college commenced what is currently its best known programme, the Higher Diploma in Arts in Primary Education, training primary school teachers. At present, the programme has grown to the point where it now provides more primary school teachers each year than any other course in the country.
Suggestions for Interview Questions
This is where visitors to the website can become involved. Seán has kindly agreed to take questions from visitors to the website. As in previous interviews, you can submit suggested questions for him via the Facebook or Twitter pages, or by posting a comment at the bottom of this post. These questions must not be of a specific nature but about points in general in relation to education in Ireland, primary teacher training and the work of Hibernia College. Questions should also not be of a personal nature, they must not relate to your individual school and should be succinct and to the point. I will collate / edit /amalgamate these and submit them to Seán for answers / comments. I will then put his answers together into a post on the Seomra Ranga website.
This is a great opportunity for practising teachers to put questions directly to the President of Hibernia College, so I hope that we can get a wide range of questions from the the teaching community. I wish to express my appreciation to Seán for agreeing to submit himself to questioning through the Seomra Ranga website.
Please insert your suggestions for questions below: