As hundreds of thousands of children and teenagers across the country prepare to make their way back through the school gates, RTÉ will this week explore the subject of education in Ireland in BACK TO SCHOOL, a week-long season of programmes and features across RTÉ Television, Radio and Online. These will be of special interest to teachers, parents, pupils and the wider education community as the theme of education is put in the spotlight by our national broadcaster. There are three television documentaries on consecutive nights, starting on Sunday night with the one which will be of most interest to primary teachers, Primary Pressures, a "fly-on-the-wall" documentary in a DEIS primary school. The following are the programmes to keep an eye out for this week:
Filmed over six months at a DEIS school in Wexford, BACK TO SCHOOL: Primary Pressures (Sunday 2nd September 9:35pm, RTÉ ONE) looks at the highs and lows of everyday school life during tough times. Everyone is feeling the squeeze, from the cost to parents of communions and confirmations to ensuring that standards are maintained in the school's Autism Unit. How will budget cutbacks impact on the teachers, parents and pupils of this disadvantaged primary school?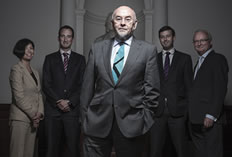 BACK TO SCHOOL: Inside the Department (Monday 3rd September, 9:35pm RTÉ ONE) brings us where we have never been before: to the very heart of political power. With unprecedented media access to Minister for Education & Skills Ruairí Quinn and his team of advisors and civil servants, this documentary reveals their experience of six turbulent months inside one of the largest Government Departments. With the Minister under pressure as he attempts to bring in reforms in education while also making controversial budget cut-backs, this documentary shows how the big decisions in Education are being made at a time of economic crisis.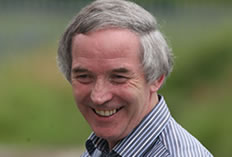 And in BACK TO SCHOOL: John Lonergan's School Principles (Tuesday 4th September, 9:35pm RTÉ ONE), the former governor of Mountjoy Prison asks what can be done to ensure more young people stay on and finish school. John is passionate about education and regularly addresses groups of young people, their parents and teachers on the importance of schooling in a young person's development. This documentary follows John on a tour of the country as he shares his views on the way we educate our children and explains why he believes the 'One Size Fits All' approach to the way we teach does not work for everyone.
Nationwide (Monday 3rd September, 7pm RTÉ One) meets students young and old. Reporter Carla O'Brien takes a trip to Waterford where the children will be adding a new school book to their collection as they get back to the classroom this week. Created by the city council, the 'Waterford… where I live' workbook aims to teach the children about the history and culture of where they live. Carla joins the students as they learn more. Presenter Mary Kennedy visits the Dublin Adult Literacy Centre and reporter Geraldine Harney goes to Bere Island School to take a look at one of Ireland's most remote schools.
On Tuesday, Today with Pat Kenny on RTÉ Radio 1 will look at the issue of school dropout featuring a report from Paddy O'Gorman who speaks to a number of teenagers who feel the system has failed them. And on Wednesday, Pat have Minister for Education & Skills Ruairí Quinn in studio, giving his reaction to RTÉ One's Inside the Department documentary.
Over on RTÉ 2FM, the Colm Hayes show will be doing BACK TO SCHOOL themed items across the week, while on his Breakfast Show, Hector will have a great competition for kids at 8.40am every day next week.
On the Documentary on One (RTÉ Radio 1, Saturday 1st September, 1.05pm), A Farther Education follows three 13-year-old boys on the island of Inishturk who are getting ready for the biggest challenge of their lives: going to secondary school on the mainland.