Seomra Ranga has been on the web since 2007 and has developed enormously since then from very simple beginnings. It now has many followers throughout the country and indeed from abroad. Content on the web site changes so regularly that it may be difficult for teachers to keep up to date with new resources and articles on the site. However, there are many ways in which visitors to the site can keep up to date with developments. Some of these are Social Media sites which are easy to follow, others you may not be familiar with?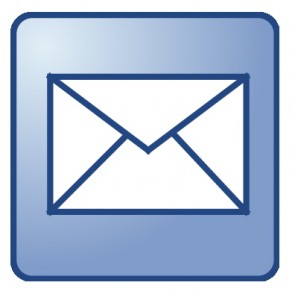 Email
One of the easiest ways to follow Seomra Ranga's new content is to sign up to our email list. All you have to do is enter your email address near the top of the sidebar on the right hand side of the site and subscribe. Some people hate signing up to email lists but this one is fairly simple and won't clog up your inbox. You will only receive one email per day if new content has been added onto the site, whether that is one new post or many posts. If no new content has been added to the site, you won't receive any email. You won't receive emails for any other reasons and your email is not passed on to any other third party websites.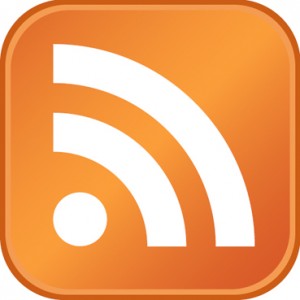 RSS Feed
Quite a lot of people are unaware of RSS Feeds, yet they are quite a powerful tool that save you a lot of time. View this Video which explains RSS Feeds. Putting it simply, when you subscribe to an RSS Feed from a website, the new content on that site automatically comes to you, rather than you having to go and see if any new content has appeared on the site. You subscribe to a website's RSS Feed (generally by looking for a little orange box with a wifi symbol on it), enter the feed URL into a feed reader like Google Reader (I use the Feeddler App on the iPad) and then you only have to check your feed reader every day to discover new content on your favourite websites. Open a feed reader account and add the Seomra Ranga Feed into it to get all new posts published on the site.
Facebook
I must admit that I was reluctant to join Facebook but was encouraged that it would be good for the site to have a Facebook presence. I relented, and I must say that I've been more than convinced of its effectiveness. Once I got the site Facebook page organised, the followers quickly came on board. I was amazed at how quickly the following grew, to the extent that there are almost 2,500 following Seomra Ranga at present on Facebook. So, if you're on Facebook, don't forget to "Like" the Seomra Ranga page.
Twitter
I'm a huge fan of Twitter and have been on it for more than three years. A common misconception is that Twitter is for telling the world about the most banal and inane things that are happening in your life. However, many teachers have a presence on Twitter and use it regularly as a tool for CPD (Continuing Professional Development). I have learned and discovered so many tools and resources on the Internet through links supplied by other educators on Twitter. I Tweet regularly (Twitter handle @seomraranga) about new resources on the site, as well as other things I discover on the Internet, so sign up to Twitter and follow Seomra Ranga.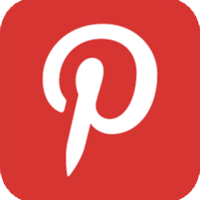 Pinterest
Pinterest is the latest Social Media tool to hit the Internet and is gradually building up a loyal following. It has recently moved from Beta phase to going fully public. Pinterest is a way of "pinning" or saving images discovered on the Internet, categorising them into "boards" and sharing them with others. I have just established a Seomra Ranga page on Pinterest. It's a handy way of seeing at a glance a lot of images from the site which I am gradually "pinning". I'm also beginning to follow others and "re-pinning" some of their "pins". Many teachers are on Pinterest and are "pinning" lots of school resources that they are discovering. So, why not try out Pinterest and follow Seomra Ranga.
Google+
I remained unconvinced about Google+ for ages despite many educators joining up to it. Part of the reason for this is that I didn't set up the Seomra Ranga page correctly to start with and things weren't appearing the way I wanted. I think I have now sorted this difficulty out and have just started posting on Google+. So don't forget to add Seomra Ranga to one of your circles.
Paper.li

Paper.li is an online Seomra Ranga newspaper curated from people that I follow on Twitter. It searches Tweets from the people I follow and selects the most relevant based on topics that I have set up, probably areas like technology and education. It then produces a daily paper based on these topics with links to the relevant articles, blog posts, images and videos. You can subscribe to receive the Seomra Ranga Daily in your inbox every day.
Delicious
Delicious is a website for saving your website bookmarks online. When saving a bookmark, you can assign "tags" to the bookmark which are descriptors of what the site is about. As you build up your bookmarks, your tags make the bookmarks more searchable. I'm a sporadic contributor to Delicious but you can see my bookmarks and follow Seomra Ranga on Delicious.

Slideshare
Slideshare is a website for sharing mainly PowerPoint presentations online. You simply upload your presentation to the site and people can view the presentation online without having to download it. It doesn't allow the "bells 'n whistles" elements of Powerpoints like sound effects and text sliding in from every direction. However, you can have the option of downloading the original PowerPoint or embedding the presentation in a website. I have just started to use Slideshare in the recent past and like it a lot. Follow Seomra Ranga on Slideshare and view the more than 60 presentations that are on there at present.
Flickr
Flickr is a website for saving your photographs online and sharing them with others. Seomra Ranga has a small presence on Flickr where I have started to save some photos and arranged them into albums. I have also saved all of the photos from this year's Signs of Spring Twitter Project in an album on this page. Have a look at the Seomra Ranga Flickr Page.