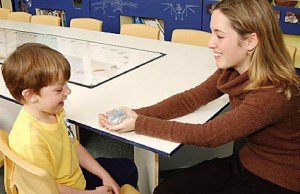 My dream has always been to work in education. I love learning, I love exploring, imagining, discovering. When I graduated into the primary sector I began to dream about my classroom: What will it look like? What will the pupils be like? The school? All sorts of questions. As of yet, I do not have that classroom. I am a sub! On the positive side, subbing has made me develop the ability to think on my feet. I love that skill and I think it is essential for subs. I am a nomadic teacher open to new experiences, meeting new pupils, understanding different systems and ethos's. For the most part I enjoy it. In fact, I love it. I love the diversity, the challenge of teaching. The thrill of leaving a school knowing that we had a good day as a class, although the bad days can really crush your belief in yourself.
Unemployment is one of the most deflating, shattering experiences a person can go through. There is a terrible feeling of uselessness, of not being good enough, an internal struggle with trying to understand why you are not good enough. For subs this is not an isolated experience it is common across many professions today. There are many issues which affect sub teachers at the moment ranging from correct information about our rights, delayed payment of wages to lack of career guidance and direction towards using our degrees and skills for other educational purposes. But they will form a different post at another time. This post is a quick list of tips to help you with the Subbing way of life.
Where do I start?
● Get your CV and a short cover letter together. On your cover letter and CV make sure that your immediate contact details are visible – name, number and Teaching Council number.
● Get it out there! Most people will call to schools personally with their CV – keep in mind that principals are not always available to meet you. So smile nicely and make a good impression on the secretary. Often they are the principal's right hand woman/man.
● There is no harm in posting your CV to a school which may be a good distance from your home – either way it will probably be put on file.
● Register with Text-a-Sub on EducationPosts
● Register with subsearch on the INTO website
● Check with your local education centre and INTO District to see if they have a sub list
Essentials:
● Statutory Declaration Form, Teaching Council Registration, up-to-date CV – Always keep these handy for any on-spec calls or jobs with schools via Text-a-Sub
● A notebook and a diary. I use the INTO diary to exclusively keep note of the days I have worked and whether I get paid or not. The notebook keeps a tab on lunchtimes, routines, children for whom you can bring extra worksheets i.e 3 early finishers etc…
● Resource wise I could write an entire blog post about this! But quickly go back to your TP days, have a stock of games, quizzes, some picture books and a couple of independent lessons in your head. Keep these lessons simple, you can only get so much done.
Personally:
● Make your lunch in the morning after you have gotten the call. There is nothing more deflating than preparing lunch the night before and eating in your house for lunch.
● When things look quiet on the subbing front take a day off! I know it sounds mad, but make one of those days a real day off. Go somewhere different, treat yourself to the cinema, a coffee and a new book and some apple tart. It's a mind trick to help you beat the jobless blues.
● Have some interest(s) outside of teaching. Sounds pretty obvious doesn't it! But it is a really important point.
Professionally
● Always correct any work that you set for the pupils
● Leave a note for the classroom teacher detailing any work which you have done (if there isn't a list to tick), general overview of the day, any problems you had and if you use an independent lesson let the teacher know this allows them to work it into their plans. Keep the note as short as possible.
● The secretary is key – (s)he knows everything about the school from the names of parents to in putting information on the OLCS system.
Questions to ask in a new school:
● Break times – what time is small break and lunch – whether the children eat inside or out, whether they eat before or after lunch etc… (all schools are different)
● If subbing with infants – be aware of who collects them and when (some stay for the bus in the afternoon!!), some go to playschool etc…
● Procedures – for example do teachers collect their class from the yard? Escort pupils to the bus? Prayers? Where do they go for P.E…. does the resource/LS teacher collect pupils…
● Resources – for example where is the paint kept? Can photocopying be done? Where is there spare paper for drawing?
● Are there any SEN pupils in the class – check the walls for resource/support timetables
● Homework – what is the policy?
Schools:
● Classroom teachers: leave a note or a timetable with information that answer the questions above in a notebook or stuck to the wall for a sub
● Leave a note of subjects you are studying that week – your sub may have an idea which would complement the work that you are doing in class. Especially handy if the sub will be with your class for more than a couple of days
While this is a long list there are many things which I have left out such as resources, lesson ideas, substitute issues, access of information and so forth. I couldn't fit it all in! The main piece of advice I could give is when you are subbing try to enjoy it as much as you can and while the pupils learn, make sure you are learning too!
Deirdre Ní Cheallaigh is a substitute teacher who graduated in 2009. She previously worked in third level and volunteered abroad teaching. She's interested in all things associated with heritage, art, travel and currently she's trying her hand at all things technological in and out of the classroom. She recently started a Blog, Subkit.eu for substitute teachers.
Deirdre has created a Popplet to illustrate all that the life of a substitute teacher entails. You can download it HERE. (.pdf file 25.6KB)