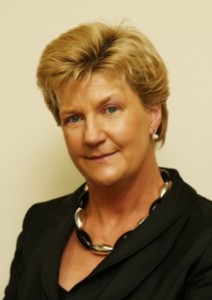 Seomra Ranga is delighted to announce that Ms. Clare Ryan, CEO of the National Educational Welfare Board (NEWB) has kindly agreed to be the next subject in our interview series. Clare began her career in Patrician College, Finglas and served as Home School Community Liaison Co-ordinator. She also worked as the National Co-ordinator of the Early School Leaver Initiative and Assistant National Co-ordinator of the Leadership Development Service (LDS) with responsibility for social inclusion. She previously held the position of Principal at St. Leo's College, Carlow and has worked as an associate with LDS both in facilitating in-service for newly appointed Principals and Deputy Principals as well as lecturing and tutoring on the Post-Graduate Diploma in Educational Leadership with NUIM/LDS.
The National Educational Welfare Board (NEWB) was established in 2002 under the Education (Welfare) Act, 2000, legislation that emphasises the promotion of school attendance, participation and retention. The various strands of the NEWB, the School Completion Programme (SCP), the Home School Community Liaison Scheme (HSCL) and the Educational Welfare Service (EWS) work together collaboratively and cohesively to secure better educational outcomes for children and young people.
This is where visitors to the website can become involved. Clare has agreed to take questions from visitors to the website. As in previous interviews, you can submit questions for her via the Facebook or Twitter pages, or by posting a comment at the bottom of this post. These questions must not be of a specific nature but about points in general in relation to education in Ireland and the work of the NEWB. Questions should also not be of a personal nature, they must not relate to your individual school and should be succinct and to the point. I will collate / edit /amalgamate these and submit them to Clare for answers / comments. I will then put her answers together into a post on the Seomra Ranga website.
This is a great opportunity for practising teachers to put questions directly to the CEO of the NEWB, so I hope that we can get a wide range of questions from the the teaching community. I wish to express my appreciation to Clare for agreeing to submit herself to questioning through the Seomra Ranga website. Indeed she kindly referred to the interview series on the site as "an innovative service to primary teachers".
Please insert your suggestions for questions below:
 Photo © Courtesy Education Matters