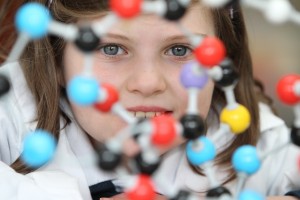 Discover Primary Science and Maths is a flagship project run by the Discover Science & Engineering (DSE) awareness programme. The programme aims to develop creativity in our children, show them how important science is to our everyday lives and more importantly how much fun it can be! DSE's overall objectives are to increase the numbers of students studying the physical sciences, to promote a positive attitude to careers in science, technology, engineering and maths and to foster a greater understanding of science & maths and its value to Irish society.
The target audience for DSE includes students at all levels, (with a particular focus on primary and secondary) their parents and teachers, as well as the wider public. The programme also works closely with third level institutions and with intermediate audiences such as industry and the media.
AWARDS OF SCIENCE AND MATHS EXCELLENCE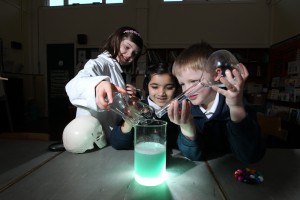 The Discover Primary Science and Maths (DPSM) programme is inviting primary schools across Ireland to apply for an Award of Science and Maths Excellence 2011/2012. The DPSM programme recognises the achievements of primary school children and teachers in the application of science and maths. Schools registered on the Discover Primary Science and Maths programme can submit their intention to apply for an Award of Science and Maths Excellence online. The closing date for submissions from schools wishing to apply for the award is the 23rd March 2012. To qualify for the awards, schools must keep a log of their science and maths related activities that they have undertaken throughout the year and meet the following 5 criteria:
– Step 1 – Take part in Greenwave (www.greenwave.ie) and complete two other hands-on activities relating to the Energy & Forces strand of the SESE Science curriculum
– Step 2 – Visit a DPSM Discover Centre or invite a science speaker to your school
– Step 3 – Attend or hold a science event (e.g. a Science Day or evening in your school, a group from the school attending a Science Week event, take part in Engineers Week 2012 or the BT Young Scientist and Technology exhibition).
– Step 4 – Maths – Give three examples of how you integrated maths into your science work. This can include your own examples or the new maths extensions for DPSM activities launched this year
– Step 5 – One activity relating to Science Week 2011 theme – The Chemistry of Life – please see the Activities section on www.primaryscience.ie for some ideas.
All log books/school projects must be submitted to the DPSM office by Friday 27th April. Discover Primary Science and Maths are partnering with healthcare company Abbott again for this year's Awards. Abbott will sponsor science equipment vouchers for 60 schools, randomly picked from those who achieve an award. Schools wishing to take part in this year's Awards of Science and Maths Excellence can apply online HERE . The project also caters for Gaelscoileanna, with materials available in Irish on the website. If you are unsure of your DPSM status or would like clarification on the DPSM programme, please contact the office at 01 607 3184 with your roll number and we can check our system.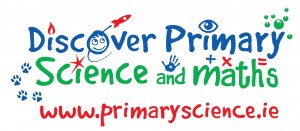 For more information on the Awards, download the information pack HERE
Caroline Coleman is Project Manager with Discover Primary Science and Maths and Greenwave Ireland & Europe. You can follow her on Twitter at @DPSM_Activities
All images are © courtesy DPSM