I recently contacted all seven of the Presidential candidates, explaining a little about Seomra Ranga and the work it does. I informed them that I was planning to do an article which would allow all the presidential candidates a chance to address the teachers of Ireland directly through the website. I asked them to put their case directly to teachers as to what their vision of the future of Ireland is and why teachers should vote for them as President. They were asked to restrict their article to 300 words, so that the overall article would not be too long. Candidates were given a week to respond. Despite a reminder email to all candidates, after almost two weeks only two of the candidates were able to respond with 300 words! These were the replies received: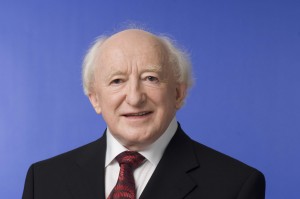 Michael D. Higgins: As a candidate for President, I will dedicate my abilities to the service and welfare of the people of Ireland. I offer a vision of a radically inclusive citizenship, in a creative society, worthy of a real Republic – making us proud to be Irish in the world. I believe that working together, learning from each other, we can create a republic built on the ingenuity, dignity and participation of every child and every adult in our nation.
At the core of my vision is education. In many ways, teachers hold the keys to our future, shaping the stories of each student and helping shape the story of our nation. They look out over a sea of faces and see the individual. Many spend time on sites such as this one seeking to bring extra resources, light and joy into their classroom. One of my earliest memories is of a wonderful teacher I had during my childhood in Newmarket-on-Fergus, Co Clare. He had an integrated approach to education before the concept existed! Education has ever since held a special place for me as I continued to third level and indeed to teach in university. In the Dáil I opposed recent slash-and-burn budgets seeking to target remedial language teaching, science, art, music and home economics. I retain these views.
As President, however, I could not control the purse strings; reduce class size; provide extra posts for newly qualified teachers. The President can set tone and influence focus. Vision and tone can make all the difference. To achieve a real republic, we must seek to harness the creativity of all generations, we must promote all that is good about education to our students and in our teachers, in both our homes and schools. This stands at the centre of my vision.
Martin Mc Guinness: Every morning our classrooms fill with children and teachers who need hope, leadership and representation. I believe that they deserve these values to be central to the highest office in our land – Uachtarán na hÉireann. We can bring about change by asserting the rights of our most valued citizens, our young people, Ireland's future.
Mar Uachtarán ba mhaith liom cúpla rud a dhéanamh; I will continue to build peace and national reconciliation. My record attests to that. I will put the people's interests first and will take home the average wage. I will stand up for Ireland and Irish sovereignty and will be an advocate for Ireland internationally. That means doing all I can to encourage investment and job creation for our children.
I want to make the office of Uachtarán na hÉireann a resource for our children and teachers. The primary aims of our school curriculum are national aims. Therefore I want to create a Presidency where all children can live a full life, realising their potential as unique individuals. I want to show that living and co-operating with others to contribute to the good of society is part of lifelong learning and nation building. Molaim obair gach múinteora agus gabhaim buíochas ó chroí libh as bhur dtiomantas. Together we can make a Presidency that will matter.