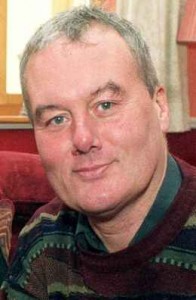 Seomra Ranga is pleased to announce that the journalist and broadcaster, Kevin Myers, has accepted an invitation to be the next subject in our interview series. I put it to him that in view of the fact that there is a perception among teachers that he was constantly bashing the public service in general and teachers in particular, if he would be willing to put himself forward as an interviewee on the site, and he readily agreed.
Kevin is currently a columnist with the Irish Independent. He previously wrote "An Irishman's Diary" for the Irish Times for many years. Many of his articles have caused controversy over the years. However, it is the perception that his views are anti-public service that causes ire among many teachers. So here is your chance.
This is where visitors to the website can become involved. Kevin has agreed to take questions from visitors to the website. You can submit questions for Kevin via the Facebook or Twitter pages, or by posting a comment on this post. Questions should not be of a personal nature, should not be defamatory and should be succinct and to the point. I will collate / edit /amalgamate these and submit them to Kevin for answers / comments. I will then put his answers/responses together into a post on the Seomra Ranga website where teachers are free to comment upon them.
This is a great opportunity for practising teachers to put questions directly to this controversial journalist, so I hope that we can get a good series of questions from a cross-section of the teaching community. I wish to express my appreciation to Kevin Myers for agreeing without hesitation or preconditions to submit himself to questioning through the Seomra Ranga website.
If there are other figures involved in education that you think would be a good interviewee, please let me know.