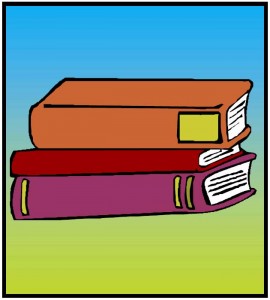 The Seomra Ranga website has lots of resources for teachers when working with a novel in the classroom. These resources can be viewed HERE. More resources for the class novel are planned for the future and will appear on that page of the website. The following is a selection of other class novels that we use in our school:
Under the Hawthorn Tree" by Marita Conlon-McKenna (

DVD

)
"Wildflower Girl" by Marita Conlon-McKenna
"Fields of Home" by Marita Conlon-McKenna
"Danny the Champion of the World" by Roald Dahl (

DVD

)
"Goodnight, Mr. Tom" by Michele Magorian (

DVD

) (

SCH

)
"Wreck of the Zanzibar" by Michael Morpurgo (

SCH

)
"Bill's New Frock" by Ann Fine
"Stig of the Dump" by Clive King (

SCH

)
"Krindlekrax" by Philip Ridley (

SCH

)
"The Snow Maze" by Jan Mark (

SCH

)
"The Sheep Pig" by Dick King-Smith (

DVD

) (

SCH

)
"Artemis Fowl" by Eoin Colfer
"Thomas and the Tinners" by Jill Paton Walsh (

SCH

)
"The Suitcase Kid" by Jacqueline Wilson (

SCH

)
"Clockwork" by Philip Pullman (

SCH

)
"War Game" by Michael Foreman (

SCH

)
"The Boy in the Striped Pyjamas" by John Boyne
"The Ice Man: The Antarctic Adventures of Tom Crean" by Michael Smith
 (DVD) indicates novels that have been made into a film. It's always interesting to view the DVD after completion of the book. Book Vs Film discussion/comparison is worthwhile.
 (SCH) indicates Scholastic "Read and Respond" teacher's resource book that is available. It usually has good discussion topics and photocopiable worksheets. Search Scholastic website HERE. Scholastic also has Read and Respond books for other books that can be used as class novels. The only problem is that they don't have any Irish novels with Read and Respond teacher's books.