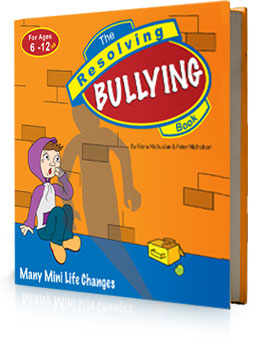 Just published in the last two weeks is a set of three books entitled the "Resolving Books Series". There are initially three books in the series with plans for more in the near future. The books are co-authored by Fiona Mc Auslan and Peter Nicholson and are a development from a conflict resolution initiative in the Drumcondra Education Centre. The first set of three books are entitled:
The Resolving Bullying Book

The Resolving Sibling Rivalry Book
The authors themselves refer to the books as "not just another story book" but rather they refer to them as "Tool Books". They explain that these books "explain an issue, show how children can be affected by it and how they can resolve the problem". All three books follow the same format, with the book divided into three sections – the first section explains a little about the subject matter of the book; the second section is a story in cartoon format which shows children in real life situations dealing with the issue of conflict and how they learn strategies to resolve that conflict; the third section is what is referred to as the "toolbox", essentially a series of tips and skills to help the child to deal with the conflict. The books are aimed at children in the "6-12ish" age range, however the first and third sections of each book would really require the help of an adult, either a teacher or a parent,  to get the benefit of the content.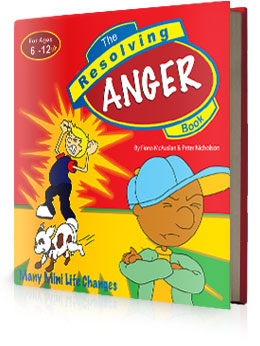 All three of these books would be a welcome addition to any teacher's resource library. They would be an excellent motivation for lessons in the SPHE section of the curriculum in the primary school. The books are published in Ireland by Veritas (http://www.veritas.ie/) and are of an excellent quality. They contain between 76 and 88 pages, all of which are in full colour. The books are illustrated by Kelly Sheridan, who has done an excellent job of bringing the subject matter to life in a colourful, attractive and child-friendly way. The thing I particularly liked about these books was that many pages in all three books have links to the books website (http://www.resolvingbooks.com/) from where the teacher can download additional information/resources (in .pdf format) when dealing with different aspects of the conflict. It's certainly nice to see that books of such quality, in terms of both content and finished product, can be produced and published in Ireland. The books are also excellent value retailing at €4.99. They can be bought on both the books website and in Veritas, with the Veritas website advertising a special offer at the moment to buy all three books in the series for €12. These books are definitely to be recommended to all primary schools.