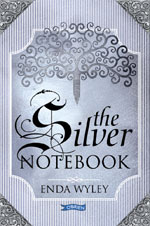 Timothy Finn is a boy with two dreams and a mystery to solve. The notebook that arrives out of the blue on Timothy's birthday changes his life forever. It is a gift from Timothy's father. But who is his father, and why has he suddenly entered Timothy's life? His mother keeps secrets, and Timothy is confused. Then there is the mysterious writer who lives in the woods: does this mystery man hold the answer to Timothy's dreams – to find his father and to become a writer? With the help of his best friend Fleur, Timothy sets out to uncover the riddle of his past.
This book by Enda Wyley is aimed at pupils in middle classes. This document for the teacher contains suggestions on how to use the book as a cross-curricular resource in the Fifth / Sixth Class classroom.
(.pdf file 138KB)
This resource has been made available to Seomra Ranga with the kind permission of the O' Brien Press. (www.obrien.ie/) O' Brien Press retains the copyright of the resource.