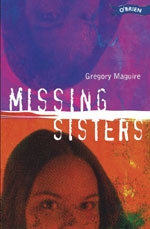 Alice Colossus is a bright but shy twelve-year-old who has spent her life in an orphanage in upstate New York. Then at summer camp the girls keep mistaking her for someone called Miami. Is this a clue to Alice's real background? Determined to solve the mystery, Alice breaks all the rules by setting off to find Miami, and perhaps a family of her own at last. A story of courage and individuality, told with humour and originality.
This book by Gregory Maguire is aimed at pupils in senior classes. This document for the teacher contains suggestions on how to use the book as a cross-curricular resource in the Fifth/Sixth Class classroom.
(.pdf file 107KB)
This resource has been made available to Seomra Ranga with the kind permission of the O' Brien Press. (www.obrien.ie/) O' Brien Press retains the copyright of the resource.